OrangeNets
Printguard offers Original Wavy OrangeNet™, the Stripe-less OrangeNet™ Flat NET and Orange Base Jackets. OrangeNets™ are manufactured to the highest standards in roll form and we custom convert them to your specific press size.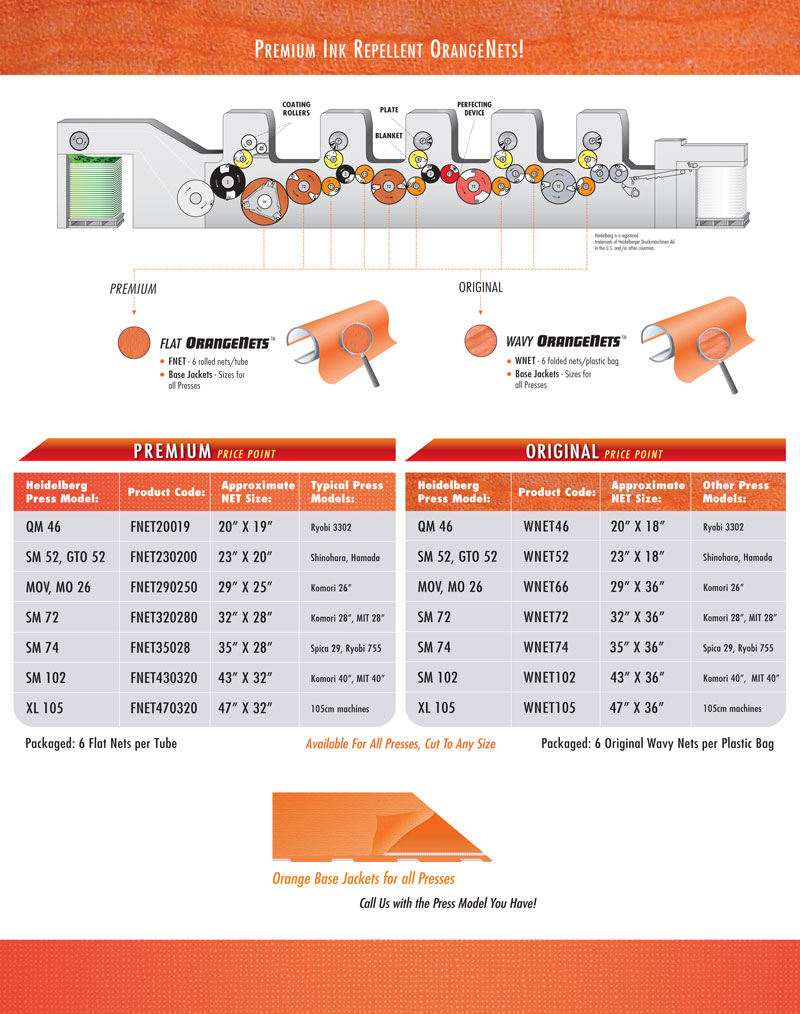 FAQs
1) I need a replacement Net for an old Blue Net. Does PrintGuard supply Nets?
Yes, we now manufacture Orange Nets which are direct, cost effective replacements for Blue Nets. We offer Flat nets and Wavy Nets to perfectly fit any press size.
2) I have a ripped black base jacket which needs to be replaced, does PrintGuard supply replacement base jackets?
Yes, we manufacture a proprietary base jacket to fit most Heidelberg presses.